​ Introducing
​​

Prince Pippin the Buffy Knight
Click on Flag for
Chapter two​

My name is

​​Prince Pippin
​the Buffy Knight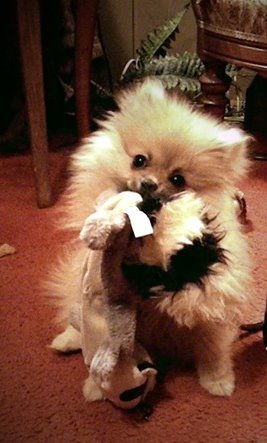 Yup, that's me! I was born on a cold December morning in 2014, and came to live with Dorene, my new best friend, on January 30, 2015.​​ And her life hasn't been the same since my arrival.


​​Like all 10-week-olds, I had my very first vet check before leaving for my forever home. It was at All Creatures Animal Hospital in Eagle Point, Oregon, where I weighed in at a whole two-pounds.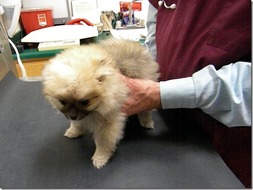 They say stories written of life's greatest experiences ends in death. Well, I hope this isn't true, for this one is about my adventures. It starts off with death, and continues on with smiles, laughter, tears and hurting fingers when I came into Dorene's life.
Dorene, who's website you are on right now, and I wish to invite you to visit

my

website. It's all about me, and what I'm putting her through.

​​You see, upon the passing of her beloved Foxy, the Pomeranian who lived here before me, she was crying all the time. That's when her children felt she needed another puppy to love and care for. That's when I came to live with her. I was her Christmas gift!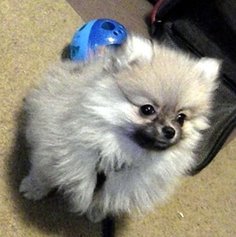 On my website you will read about
the passing of both Valentine Lady, her first Pomeranian, and Foxy. Along with when Dorene first saw my sister and me at the breeder's. It was love at first sight.

​​Our relationship is filled with tons of ups and downs, lots of photos, kisses, both from her and puppy kisses from me, laughter, and tears. She's no Caesar Mallin, the dog whisperer, when it comes to training me. And I may look cute and cuddly, but when I first arrived to live with her she
described
my actions as having a shark at the end of a leash. I've come a long way since then, but my training is a long ways from being through.

There is also my toys, for you seen I have all kinds of them, and I love them all. It's up to me to keep them safe from the evil Raccoon and his diabolical friend the Gorilla. ​​ When my toys are in fear of Raccoon and Gorilla, I'm there to rescue them at a moment's notice. Here are some photos of me in action.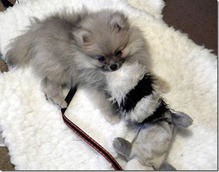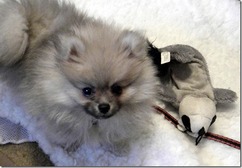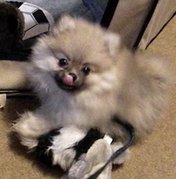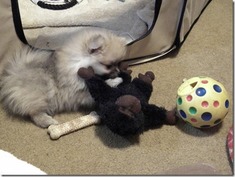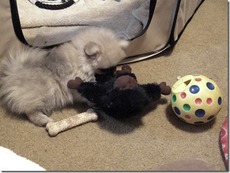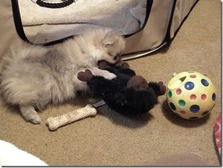 By clicking on my photo to the right it will take you to my website, that of
Prince Pippin
​the Buffy Knight​​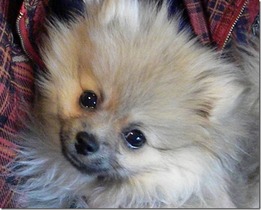 Thank you, and I hope to see you real soon. ​
Prince Pippin​​